Ramon
Gonzalez
Casellas, S.L.
Who we are
We are international business brokers specialized in the food market.
| | |
| --- | --- |
| From the beginning of its activities in the domestic spanish market, back in 1862, our organization has expanded to the international markets and is ready to face the demanding requirements of this new century. | |
What we do
Our organization makes business all over the world quoting dried fruits and pulses, among other food products, proceeding from diverse origins. America and Far East are just a sample. We offer high quality products to importer organizations.
How we do it
Our strategy has always been the accurate selection of high quality products and committed exporters, according to the innovative requirements of the global changing market. This way, we make our customers to be satisfied and provide added value to the services we offer. This strategy keeps us in a firm position in the marketplace.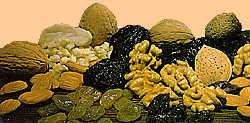 Ramon Gonzalez Casellas, S.L.
Providència, 34 bajos
08024 Barcelona
SPAIN
Tel.: +34.93.207.3111
Fax: +34.93.207.5063
E-Mail: info@ramongonzalezcasellas.com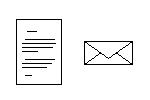 [ Company | Walnuts | Hazelnuts | Prunes, Raisins | Figs, Sultanas, Apricots | Pulse Food | Feedback ]
[ Top of Page ]